3.Da Nang Local Foods Explorer
aodai
*Highlights:
Fun, excited and interesting to see the culture,meet the locals in Vietnam by different ways!
Da Nang Local Foods Explorer is a ride your way to discover obscure delicacies and embrace the scene.
Enjoy some of the world's best known street food as listed in the viral Da Nang's Top 10 Dishes.
Roam around town guided by professional Aodai rider as your personal guide for the ultimate local experience!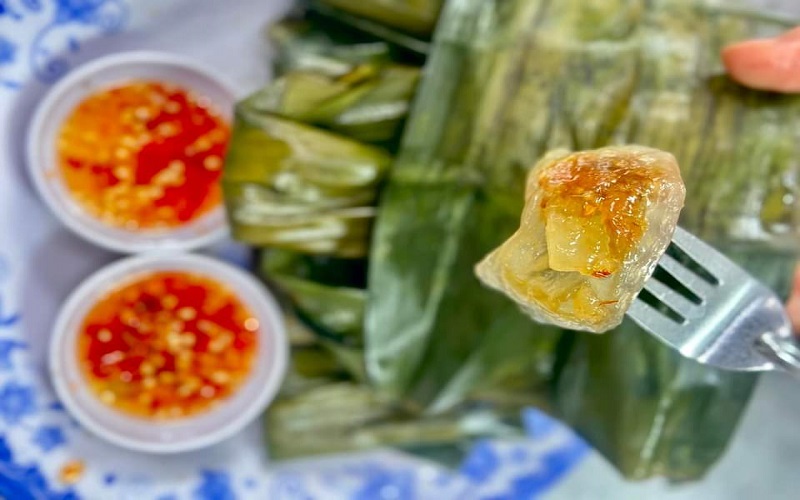 *What you expect:
Feast your eyes (and stomachs!) on some of the world's viral street food spots in Da Nang! It is begining the lcoal food explorer by tasting selection of local cakes wraped in green banana leaves as starter at the hidden gems then we zip you to visit famous bridges like Dragon Birdge,Love Birdge, Apec Park or Steel Bridge in Da Nang city before we have delicious Fish Ball Cake Noodles cooked by famous Chef at the second stop. Keep riding you to explore local market and other hidden sights before we have authentic local dishes like local pancakes wrap in rice paper with vegetable or grilled meats on sticks with lemongrass for third stop at on side street off the beaten path.
Riding through hidden alleys that only bikers can go to explore the typical local life and culture before droping for last stop at famous dessert place in Da Nang with coconut jelly.At the same time,we can explain for you one by one that any curiosities like why Vietnamese eat half eggs or why Vietnamese girls always covers when riding motorbike… by explaination one by one from our females bikers for what you have seen on the road that other big tours can not offer like us.
Complete with pick up and drop off service,Da Nang Local Foods Explorer  is worth every penny if you're looking to experience Vietnam's every day local culture.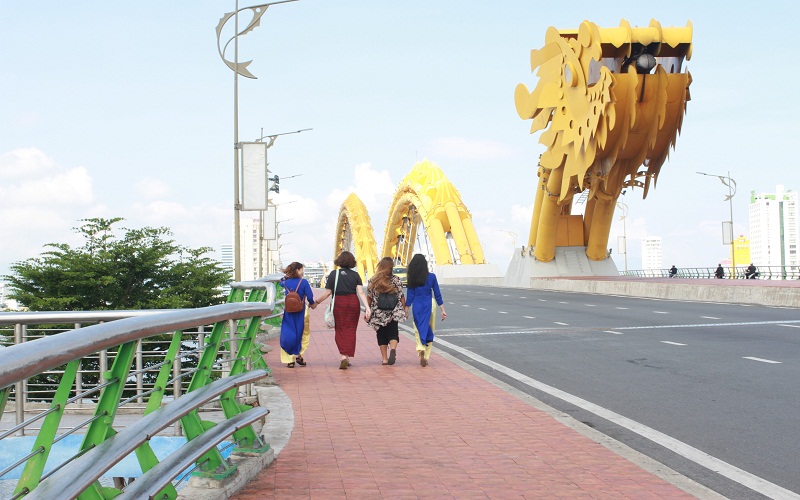 *Itinerary:
Private tour with pick up at any time between 8.am to 6.pm daily as requested.
Taste selection of local cakes in Ba Na leaves at the first stop.
Exploring famous bridges like Dragon Bridge,Love Bridge, Apec Park…
Tasting local noodles at the second stop.
Ziping to explore local markets, pagodas…
Having local pancakes, grilled meat on steak with lemongrass at third stop.
Roaming around the city before having best dessert at the last stop.
Drop off you back hotel after 3.5 hours with us.
*Tour Price:
49 USD/Pax( Group of 1-3 pax).
47 USD/Pax( Group of 4-7 pax).
45 USD/Pax( Group of 8-12 pax).
43 USD/Pax( Group of 13-17 pax).
41 USD/Pax( Group more than 18 Pax).
Free of charge for the infants.
*Tour Inclusive:
All foods and drinks, entrances tickets and and fees in the trip.
Rided and guided by females English speaking riders.
Free pick up and drop off at Da Nang city center or beachside away city center 4-5 kms.
*Tour Exclusive:
Other personal expenses.
Tips or gratitude.
Travel Insurance.
Da Nang Local Foods Explorer is private tour,so tour can run with 1 guest with flexible time.
Children under 1.30 m,considered as a child,applied 50% price with aldut and seating with aldult.
Children upper 1.30 m,same price with adult.
For safety reason,not recommended with guests upper 90 kg or health problems.And no riding for drunk guests.
Guests will sign motorbike contract before getting on the bikes with us and repect our famales riders.
Guests can meet us at Ba Mua Restaurant-235 Nui Thanh,Danang.