2.Da Nang City Tour Adventure
aodai
*Hightlights:
Hop on the back of the bike with our females riders to start Da Nang City Tour Adventure  with major visit to all Da Nang's attraction including street markets, bridges, and pristine beaches and lesser known areas.
Immerse in the local culture as you interact with Da Nang's resident as well as taste delicious local noodles and cold local beer as light lunch or dinner.
Fun, interesting, educational and emotional moments that all are the signature of trip.
Explained one by one for what you may explore on the road at the random that other big tours can not offer.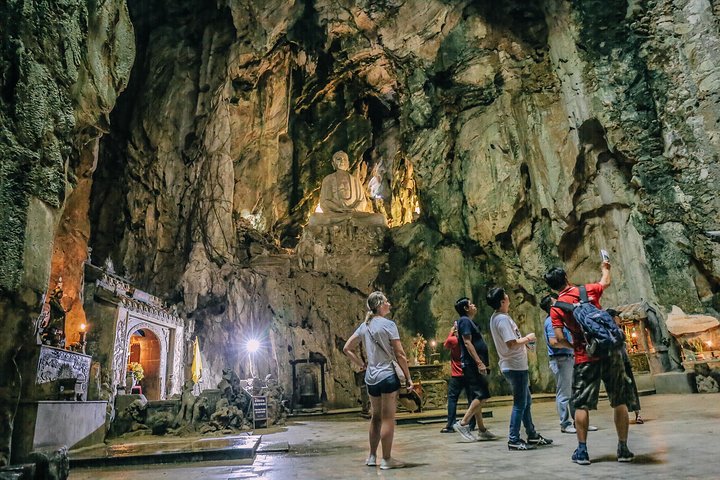 *What To Expect:
Da Nang City Tour Adventure begins with a visit to Marble Mountains(Five Element Mountains sypolize for Metal, Wood, Land, Fire and Water) with beautiful natural caves, old temples… Along the way, you'll pass by Salty Military Base( used by American army during Vietnam war for Jets), Da Nang's iconic bridges – Dragon, Love Lock, and Han River Bridges – overlooking the gorgeous Han River opposite the pristine beaches in town.
After that is some cultural visit like Da Nang Cathedral Church or Pagoda… Enjoy a shopping spree at Han Market where you can buy souvenirs for you to take home. After, you'll have a hearty bowl of Mi Quang(best local foods in Danang), a local staple you shouldn't miss because you can't end a great tour without good food.
Not like other big tours ,we zip you one by one on the bikes to explore what you have seen on the road at our city for any curiousities without predictions like why many Vietnamese can sit and drink coffee all day without working or why Vietnamese can wear Pajamas walking on the road…All explained by our females bikers with great local knowledge.
Da Nang City Tour Adventure is complete with free pick up and drop off service, this tour package is worth every penny if you're looking to experience Vietnam's every day local culture.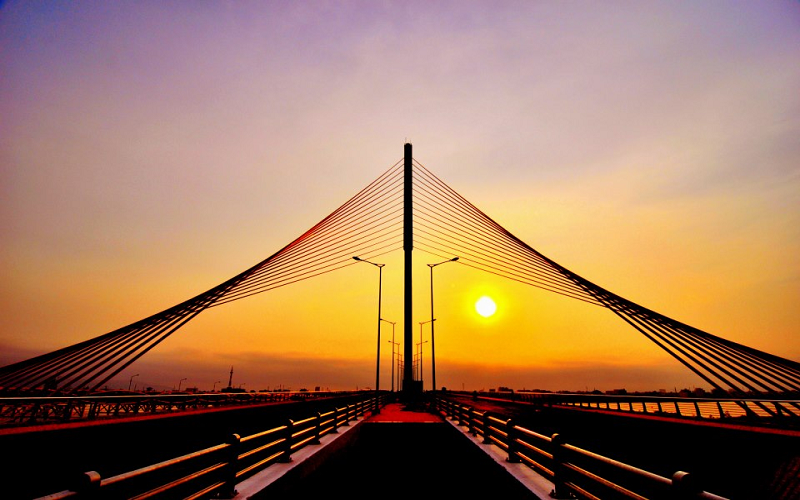 *Itinerary:
Tour starts at any time between 8.am to 4.pm.
Visit Marble Mountain, Military Salty Base, Dragon Bridge, Love Bridge, Apec Park…
Have local foods and some local beer as your light lunch or dinner.
Explore local market and pink church for cultural and religional knowledge.
After 3.5-4 hours of tour,we drop off at hotel or original meeting point.
*Tour Inclusive:
All foods and drinks, entrance tickets and fees in the trip.
Rided and guided by female biker in English speaking with local knowledge.
Free pick up and drop off guests at city center or beachside away city center for 4-5 kms.
*Tour Exclusive:
Other personal expenses.
Travel insurance.
Tips or gratitude.
*Tour Price:
44 USD/Pax( Group of 1-3 pax).
43 USD/Pax( Group of 4-7 pax).
42 USD/Pax( Group of 8-12 pax).
41 USD/Pax( Group of 13-17 pax).
40 USD/Pax( Group more than 18 pax).
Free of charge for the infant( under 3 years old).
*Tour Note:
Da Nang City Tour Adventure is private tour,so tour can run with 1 guest with flexible time.
Children under 1.30 m,considered as a child, applied 50% price with adult, seating with adult.
Children upper 1.30 m,same price with adult and seating independently.
 For safety reason,it is not recommened guests upper 90 kgs, heath problem or drunk guests and respect our female biker when seating on the bikes.
Guests can meet up us at 235 Nui Thanh street, Hai Chau District.